Our family's St. Patrick's Day Party, thrown with just 2 hours notice!
By the way, this is my 50th post!!!
I had grand ideas of throwing a St. Patrick's Day party that would rival my Chinese New Year Party. I made a friend through our homeschool co-op who is of Irish descent AND is Catholic. She told me that her mother-in-law hosts the real deal when it comes to St. Patrick's Day, and that she was sure that her mother-in-law would be happy to meet with us to teach us about the holiday. Unfortunately for that brilliant plan, I had too many other things filling my cabbage free plate (that's a hilarious reference to the tradition of having cabbage on St. Patrick's Day). It was my oldest daughter's birthday, and we had promised to decorate her room for her birthday. It was also her birthday, so I had to got to plan her party. We did a Great Reveal of her room at her party, so both had to be ready on the same day. (What was I thinking? 🤦‍♀️) So obviously something had to go, the winner: St. Patrick's Day).
We went to church on the morning of St. Patrick's Day after having the birthday party on Thursday morning, then going to the Sportsman Show two hours away from our house on Friday, and then the sugar bush two hours away from our house on Saturday. I was singing on the worship team and didn't even remember that it WAS St. Patrick's Day until someone pointed out a person wearing green. So much for celebrating.
When we got home, after having lunch, we watched some Lord of the Rings. The whole time I was supposed to be watching I was really dreaming up what I could do for an exceptionally last-minute St. Patrick's Day Party. I have a Cricut, so I knew I could cut out Shamrocks lickety-split. And all I had to do was think of white foods that I could dye green, or (isn't this brilliant?) foods that are ALREADY green. So, please come along for the ride as you discover a very quick and easy way to make St. Patrick's Day special, without much preparation.
---
The Decorations:
I used my Cricut to cut out 35 shamrocks from a 12″ x 12″ piece of green card stock. Then I put a white table cloth on the table and got the kids to spread out the shamrocks all over it. I used the shamrock above, which I found at openclipart.org.
2. I used my Cricut to cut out 5 – 5″ x 5″ shamrocks out of green adhesive vinyl. When everyone came to the table for dinner they got one to decorate their shirt. We have a shortage of green clothing in our house, so if you don't have a Cricut, but do have green clothing that would work too. You could also print shamrocks, colour them and tape them onto your clothes.
---
The Food:
Green Chicken Fettuccine Alfredo: I figured that the Alfredo sauce would be super easy to dye, and I was right, but it was a very light green. So light that you can barely tell in the pictures. I tried boiling macaroni noodles in water that I dyed green. Sadly, this didn't really make much of a difference.
2. Caesar Salad. It's already green. Food done.
3. Dyed milk for the kids and white wine for the adults.
---
The Music: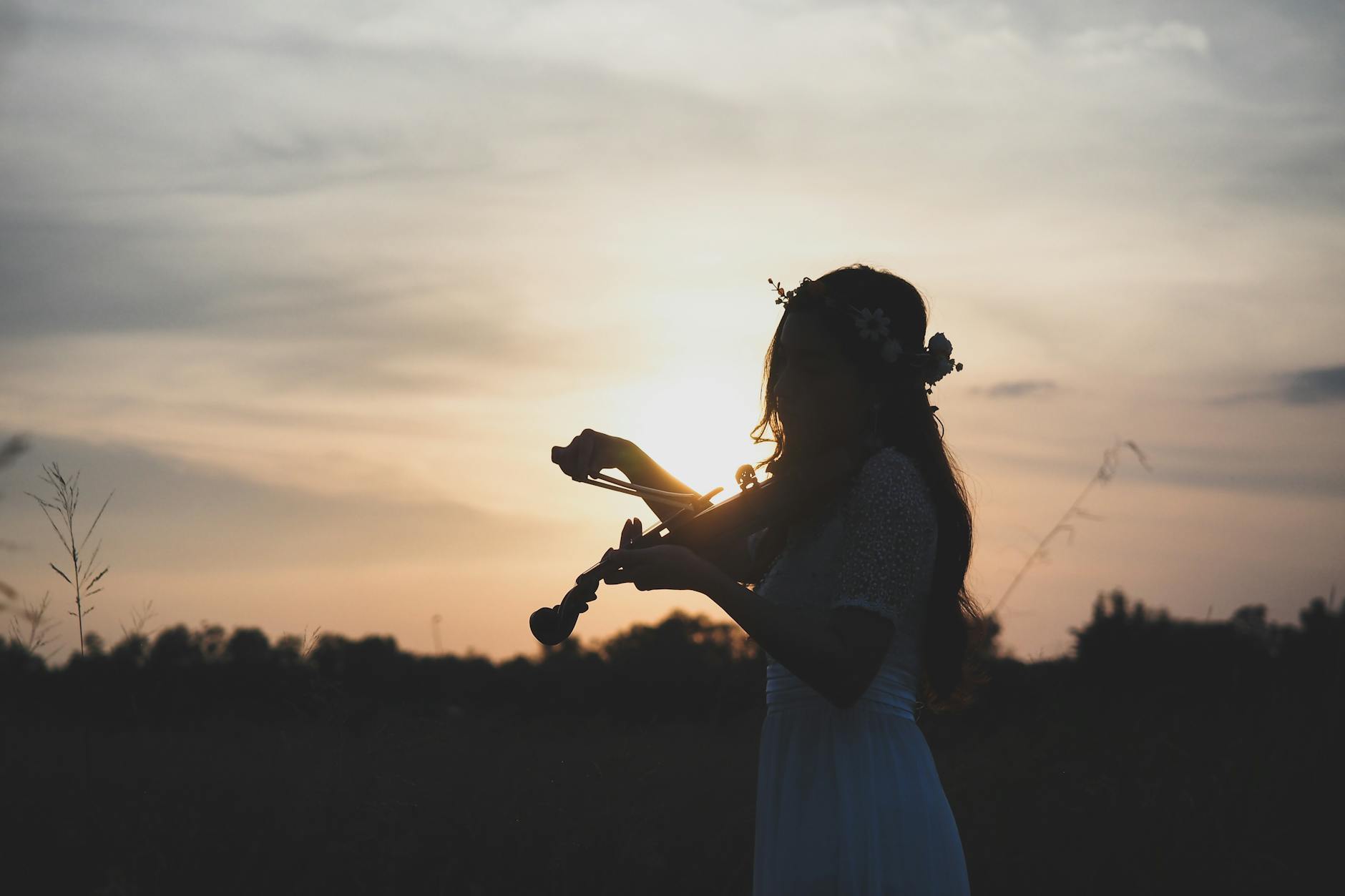 What would St. Patrick's Day be without the music? We merely searched "Traditional Irish Music" on YouTube. Halfway through dinner we changed it to "Instrumental Traditional Irish Music" because we were getting a few too many raucous drinking songs.
---
Time to Learn!
I know the story of St. Patrick, having heard it several times before. I also watched a couple of YouTube videos to refresh my memory, so I just snuggled was jumped upon on the couch by my kids as I told them the story. If you don't know the story of St. Patrick I highly recommend listening, as a family, to "Saint Patrick: A Heart Afire." It's from an audio drama series called Adventures in Odyssey. The Saint Patrick Episode is 2 parts, each approximately 30 minutes. It is very high quality, historically accurate and entertaining for most ages (I believe they are geared for children over 7). We would have listened to it, but I know the little girls wouldn't have sat through the whole thing, we also had limited time.
---
This post is partly to show you that you can have wonderful, special little nights with little prep and stress. Do you have any ideas of what you could cook for a last-minute St. Patrick's Day Party? Last year we dyed our chicken noodle soup green. Mmmmm. I was also thinking about dying mashed potatoes or vanilla pudding. Anyone have ideas for great last-minute St. Patrick's Day activities? What about hiding fake gold coins around your house? You could easily do a coin search, preferably have it at the end of a rainbow🌈! I'd love to know some of your thoughts and brilliant ideas!